Discover New Health Benefits at our Raw Food and Detox Nights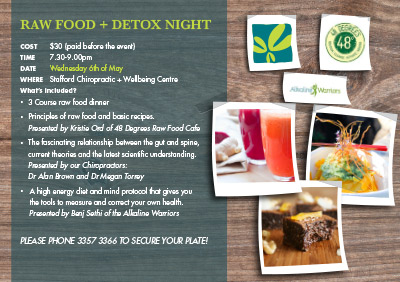 COST: $30 (paid before the event)
TIME: 7.30 – 9.00pm
WHERE: Stafford Chiropractic and Wellbeing Centre
UPCOMING EVENT DATES:
Wednesday 13th May 2015
To secure your plate, please click here to purchase tickets online.
---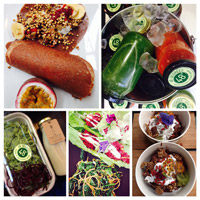 What's Included?
A beautiful three course dinner made from 100% RAW, cleansing, energising goodness!
Principles of raw food and basic recipes. Presented by Kristie Ord of 48 Degrees Raw Food Cafe
A high energy diet and mind protocol that gives you the tools to measure and correct your own health.
Presented by Ben Sethi of the Alkaline Warriors
Our Presenters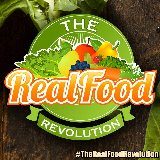 Kristie from 48 Degrees and host of the Real Food Revolution will be taking us through the 6 steps to ultimate health.
The Real Food Revolution is a 3-day life changing experience that will equip you with the tools to take control of your health and wellness, empowering you to live your life with VITALITY and HAPPINESS. You will embark on a 3-day journey featuring industry experts that will present the latest factual information whilst DEBUNKING REAL FOOD and WELLNESS misconceptions.

The Alkaline Warriors are a young couple who regained their health and vibrant energy through the Alkaline Lifestyle. Blare was nearly crippled with Rheumatoid Arthritis, Ben with Chronic Fatigue & High Cholesterol. Now they share their knowledge and experience with hundreds of people to help people have the health they all have the right to have
Our Naturopath Daniela will be taking us through the detoxification processes, and discuss the role of raw food in this. Daniela will also be sharing some of her knowledge on the use of western herbal medicine in detoxification, and how this can positively impact you as you journey through a detox. She will explain how each person needs a unique detox tailored to them, and how that can be achieved, as well as discussing the importance of regular detoxes, and how variations over time could be good for you.
Daniela aims to help you to achieve your uppermost health level, and to assist you in remaining there. Come to our Raw food and Detox Night and discover how to positively change your life for good.
Raw Wellbeing
Take a journey into the master controller that ties all the body systems, organs and in fact, every cell of the body… The Nervous System. This super system brings every cell in your body together to make us 'whole'. Learn some fascinating relationships between the gut and our spine and nervous system.
Presented by Chiropractic Neurologist, Dr. Lisa Rimmelzwaan
Raw Food Night Suppliers