Past Events at Stafford Chiropractic and Wellbeing Centre
---
Past Events
Open Week 15-20 February – Welcome Back Dr Lisa Rimmelzwaan
Massive 5-Day Facebook Giveaway ˜ Chiro Offers (t&cs apply) ˜ Posture & Pillow Assessments + MORE!
OPEN WEEK 25-30 JUNE – Posture Health in the Digital Age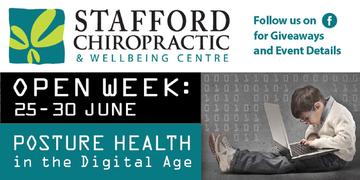 Join us for our Open Week on 25-30 June! We'll be shining a light on ways to maintain good posture and wellbeing in this Digital Age, where symptoms such as headache, neck pain, shoulder pain, tennis elbow, sciatica, hip pain, knee pain, foot pain are commonly associated with our increasing use of personal devices, during work, rest and play.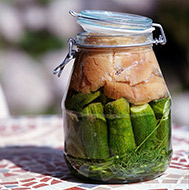 Fermentation Workshop with Daniela & Jess
Wednesday 21st March 2018
Leave the night full of inspiration and new-found knowledge on the importance of gut health, fermentation, and ways to dramatically improve the health of you and your family.
Fermentation Workshop
Our fermentation workshop is packed full of information about fermentation,
gut health and links between the gut and disease.
#kidspartycampaign
Join us for some healthy alternatives to your typical party food. Sugar-free,
wheat-free, milk-free, but still oh-so-tasty… the kids won't have a clue!
Discover Paleo Nights in Brisbane – Christmas Edition
Celebrate a real food Christmas with simple, sustainable tips
that can help you enjoy a healthy and happy Christmas.
The Chiro Workout
Learn key exercises for injury prevention, longevity,
and a strong neurological foundation
Fermentation Workshop with Sharon Flynn
Sharon Flynn is undoubtedly one of Australia's leading Fermentation Experts.
Boost Your Immunity With Paleo
Learn how real food can help boost your immunity
for this upcoming cold and flu season.
---