Detoxify & Heal With Our Infrared Sauna
Experience The Benefits Of Infrared Sunlighten Sauna Treatments In North Brisbane
Your skin is a major organ of elimination, but many people do not sweat on a regular basis. Repeated use of our Sunlighten Sauna can slowly restore the skin elimination process, which can help reduce your toxic load. Not only is it designed to help rid your body of heavy metals and chemicals, it can also help kill off viruses and other microbes.
Infrared saunas can accelerate detoxification processes within your body by heating tissue several inches deep, which can enhance your natural metabolic processes, as well as enhance circulation and help oxygenate your tissues
Feel better the natural way!
Call (07) 3356 9552 today book in.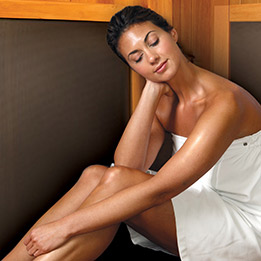 What Are The Benefits Of Sauna Treatments?
Improves Skin Tone
Removes Toxins
Relieves Pain
Reduces Stress & Fatigue
Strengthens Immunity
Strengthens the Heart
Lowers Blood Sugar
Reduces Inflamation
Promotes Healing
Encourages Weight Loss
Lowers Cholesterol
Reduces Scarring
Reduces Headaches
Promotes Brain Health
And much more!
With all of these healing benefits why not try our sauna treatments?
Call (07) 3356 9552 to learn more.

Enjoy The Benefits Of Sauna Treaments
Call Us Today! (07) 3356 9552

Sunlighten Infrared Sauana In North Brisbane